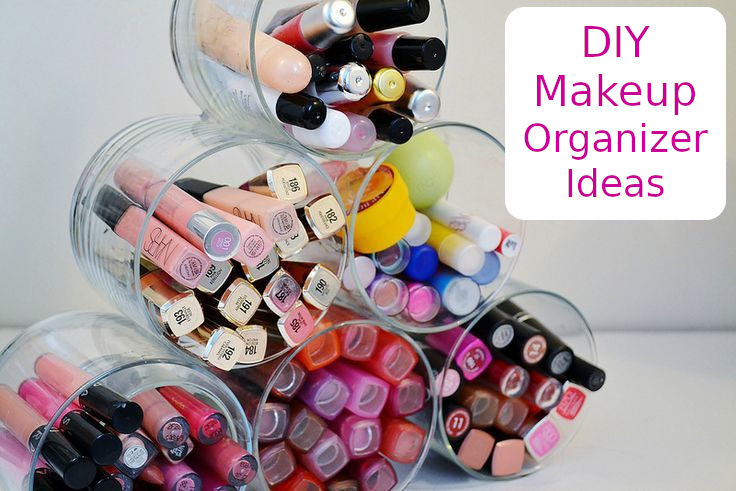 If you're a makeup enthusiast, you know how essential it is to keep your beauty products organized and easily accessible. With so many different types of makeup, it can be challenging to keep everything in order. Fortunately, with a few DIY tricks, you can create an efficient and stylish makeup organizer that will keep your beauty products within reach.
In this article, we'll be sharing some of our favorite DIY makeup organizer and storage ideas to help you declutter and organize your beauty collection. But first, let's talk about why having an organized makeup collection is so important!
Why an organized makeup collection is essential
Having an organized makeup collection can help you in many ways, such as:
Saving time: With an organized makeup collection, you won't have to spend time looking for your favorite lipstick or mascara.
Saving money: When your makeup is organized, you can quickly see what products you have and what you need to restock, so you won't end up buying unnecessary duplicates.
Better hygiene: An organized makeup collection makes it easier to clean and sanitize your products, ensuring that they're always fresh and clean.
DIY Makeup Organizer and Storage Ideas
Now that we've established why an organized makeup collection is essential let's dive into some DIY makeup organizer and storage ideas.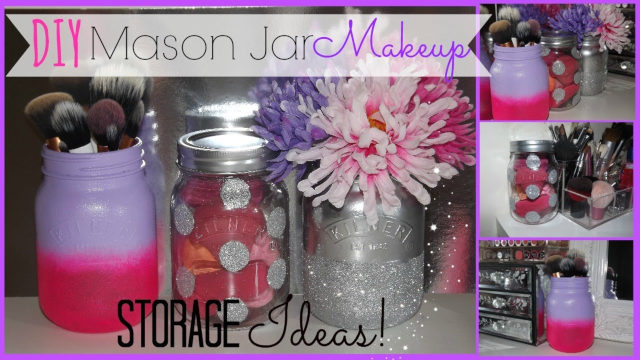 Mason jars are incredibly versatile and make great makeup organizers. You can use them to store your brushes, lipsticks, and eyeliners. To make a Mason jar organizer, all you need is a few mason jars, some decorative paper, and glue. Cut the paper to size, wrap it around the mason jar, and glue it in place. You can also paint the jars to match your decor.
DIY Magnetic Makeup Board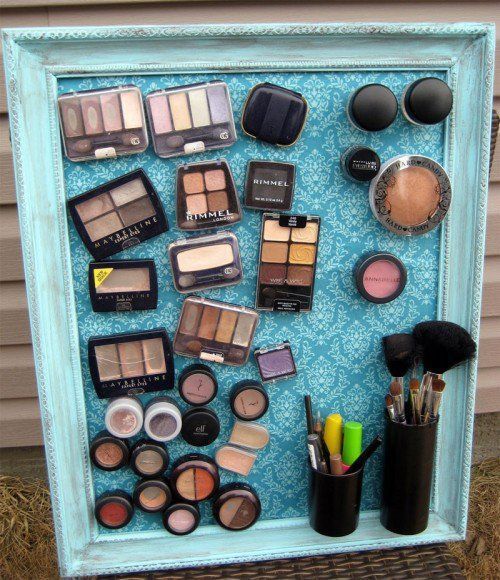 A magnetic makeup board is an excellent way to display and organize your makeup collection. To make one, all you need is a metal board, some magnets, and a hot glue gun. Glue the magnets to the back of your makeup products and stick them to the board. You can also add some decorative touches, such as a frame or some washi tape, to make the board more attractive.
DIY Rotating Makeup Organizer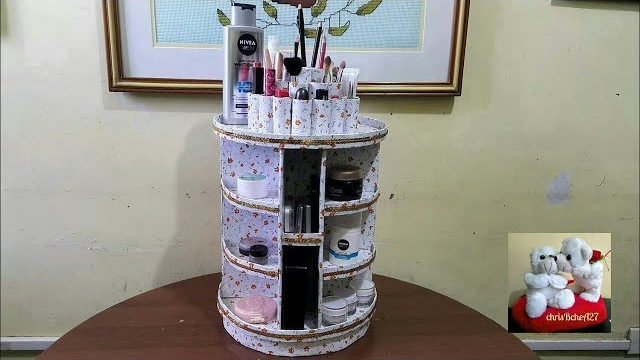 A DIY rotating makeup organizer is perfect for organizing your makeup collection and saving space. To make one, all you need is some cardboard, a lazy Susan, and glue. Cut the cardboard into circles of different sizes, glue them together, and then glue them to the lazy Susan. You can also add dividers to create compartments for different makeup products.
PVC Pipe Makeup Organizer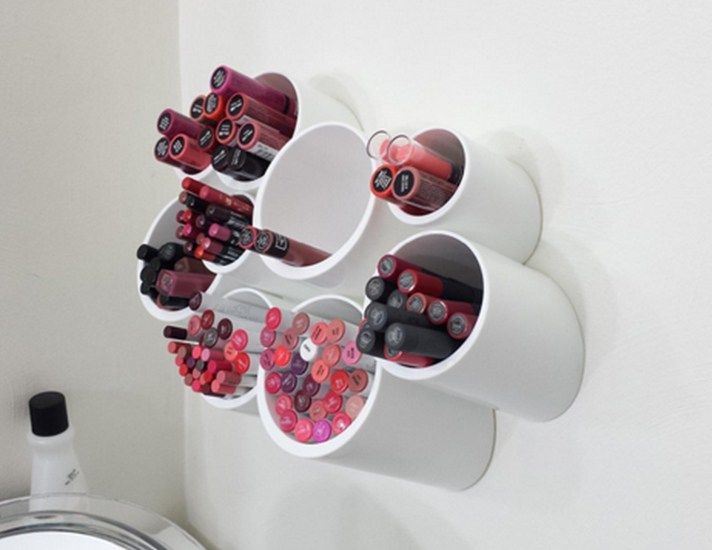 PVC pipes can be used to create a simple and affordable makeup organizer. Cut the PVC pipes into different lengths, and then glue them together in a pyramid shape or get creative and make any shape you want! You can paint the pipes to match your decor or leave them as is.
Drawer Dividers for Makeup Organization and Storage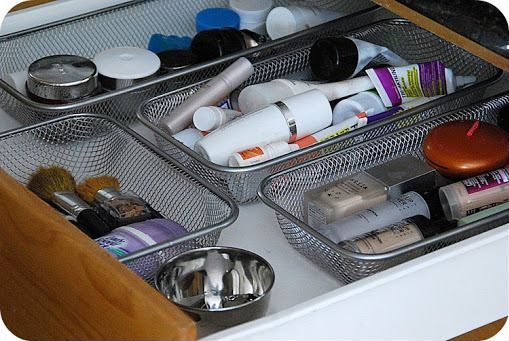 If you have a makeup drawer that's overflowing, drawer dividers can help you keep everything organized. You can make your own dividers using cardboard or purchase pre-made ones. Simply cut the cardboard to size, and then glue or tape the dividers in place.
More DIY Makeup Organizer and Storage Ideas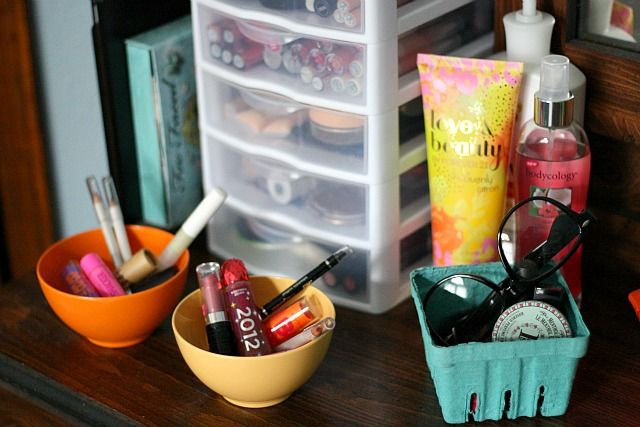 Plastic storage bins, bowls, egg cartons and more common household items can be used to store and organize your makeup efficiently!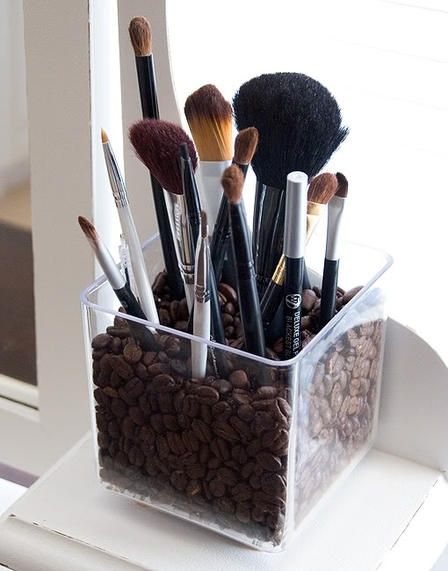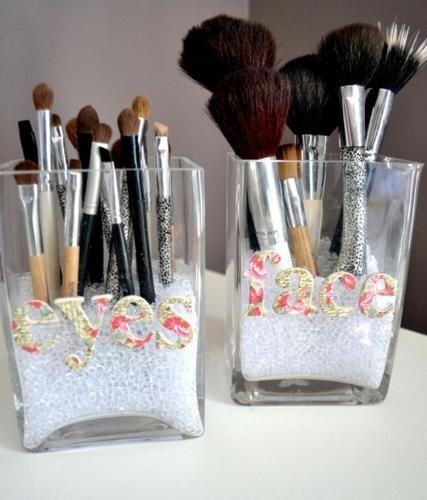 Fill glass jars with beads, pebbles, marbles or coffee beans for an inexpensive makeup brush holder.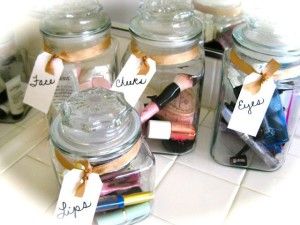 Use glass jars with lids to store your brushes and favorite products and protect them from dust.
Conclusion
In conclusion, organizing your makeup collection doesn't have to be expensive or complicated. With a few DIY tricks, you can create a beautiful and functional makeup organizer that will make your daily beauty routine a breeze. Whether you opt for a Mason jar organizer, a magnetic makeup board, a DIY rotating makeup organizer, or any of the other great DIY organizing ideas we've shared, the key is to find a system that works for you. So, get creative, have fun, and start organizing your makeup collection today!