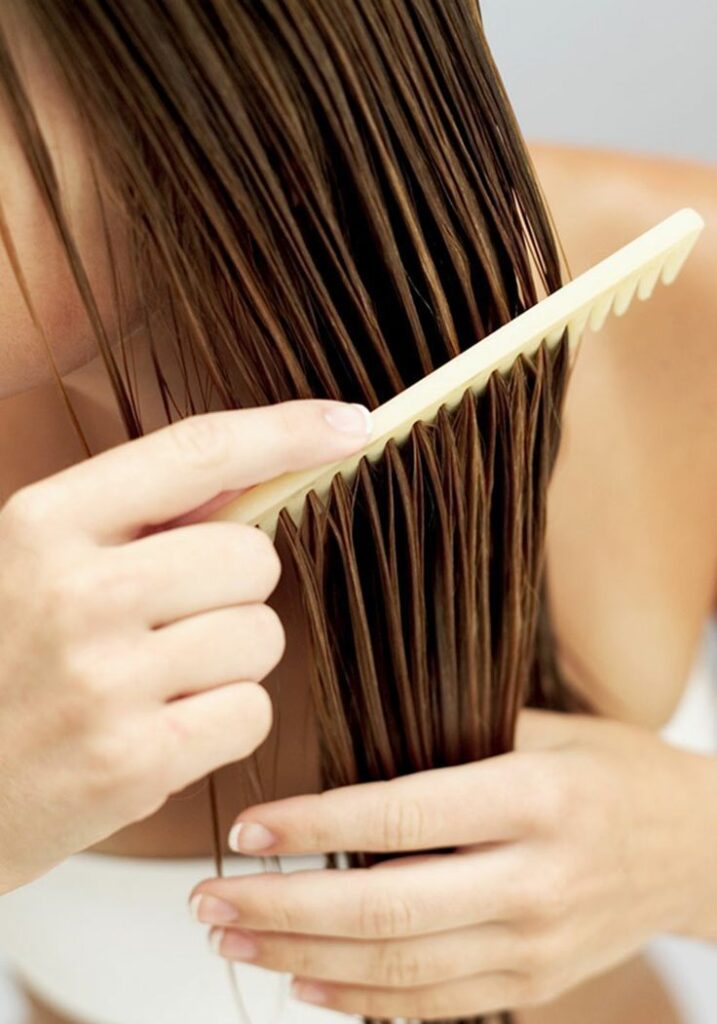 Do you get dry and tangled hair after a shower? A simple, natural solution to this problem is to use a leave-in conditioner or a detangling spray. Store bought products contain a huge range of chemicals including silicones which makes your hair soft but damages your hair when used for a long time. In this post, we'll tell you some easy homemade all natural leave-in conditioners which also work as a detangler. These natural ingredients are guaranteed to repair damage and manage dry hair with frequent use.
Here's how to make easy homemade leave-in hair conditioner and detangler:
Leave-in Conditioner Recipe #1
Coconut oil ( Melt solids in the microwave)
Distilled water
A spray bottle
Your favorite Essential oil for fragrance
Vitamin E oil or aloe vera gel ( optional)
Take your spray bottle and fill it with one cup of distilled water. Add two tablespoons of coconut oil, a few drop of your favorite essential oil and vitamin E oil/aloe vera gel and cover the lid. Shake the spray bottle well until all the ingredients are well combined. Your leave-in conditioner/ detangler is ready to use. Spray it on your wet hair and use a wide tooth comb to detangle your hair.
Leave-in Conditioner Recipe #2
This recipe requires a conditioner to make a leave-in conditioner.
Natural Conditioner ( like the TRESemme Naturals Nourishing Moisture Conditioner, Aloe Vera and Avocado
or L'Oreal Paris EverSleek Sulfate-Free Smoothing System Intense Smoothing Conditioner
Spray Bottle
Distilled or Filtered water
Take your spray bottle and fill it up with distilled water, leaving 1/4th of the bottle empty.Next, Add in about 2 Tbsp of your conditioner. Finally, shake it well and use it on your damp hair.
Good Luck!