Like any blank canvas, your face requires a primer product on the surface before adding colors. A primer not only keeps the makeup longer but cover up large pores, wrinkles and absorb excess oil. Using a primer may seem like an extra step in your makeup routine, but it's crucial if you want your makeup to stay fresh for longer and best looking.
Most of the primers contain silicone which smooths the skin and makes a barrier between your skin and foundation. In DIY makeup primers, glycerine or aloe vera gel is used which makes the skin tacky for makeup. The best thing is that you make this primer by mixing products that you already have in your makeup bag. This way you're only using products that work for you.
Follow these methods to make your own makeup primers at home:
Recipe #1: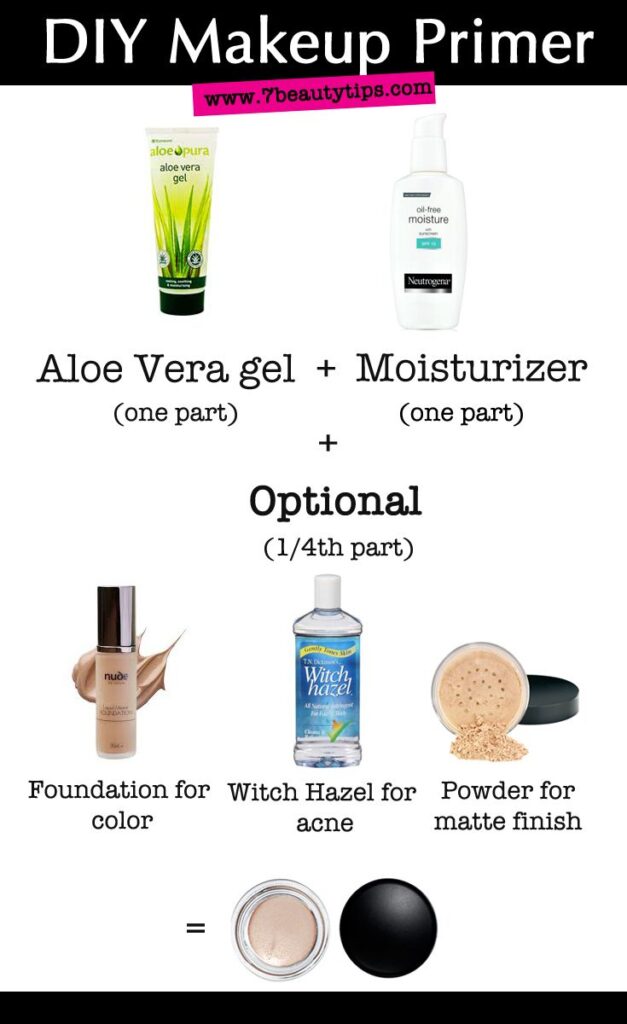 Aloe Vera gel, use pre-packaged
Moisturizer
Your favorite foundation for tint (optional)
Face Powder (optional, for matte effect)
Witch hazel (optional, for acne prone skin
An empty container for storage/ washed old cream jar
Mix 1 tbsp moisturizer, 1 tbsp aloe vera gel, 1/4th tbsp foundation, few drops of witch hazel and a pinch of powder. With powder, you can control how matte or dewy you want the primer to be. Mix everything with the back of a spoon and store in an airtight container.
Recipe #2: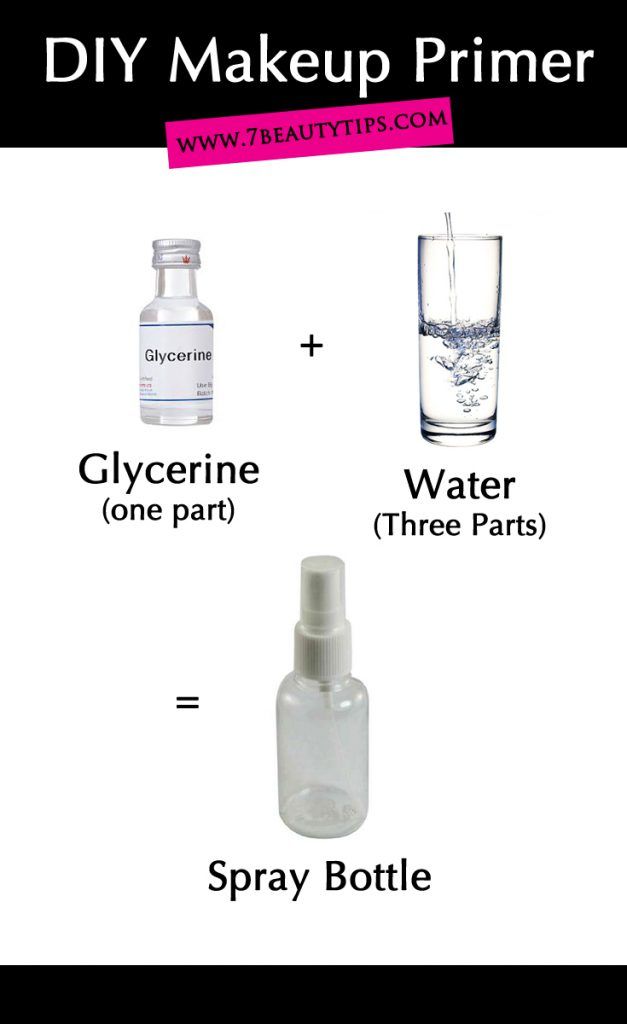 1 part glycerine and 3 parts water
Combine glycerine and water in a small spray bottle. Shake well and spray on your face before applying makeup.
Another easy way to instantly prime your face is by mixing a few drops of glycerine in your moisturizer. This will leave your face a bit tacky, making it perfect to put on makeup.
More for you
How to Make Rose Water at Home
5 DIY Bath Products for Silky Skin