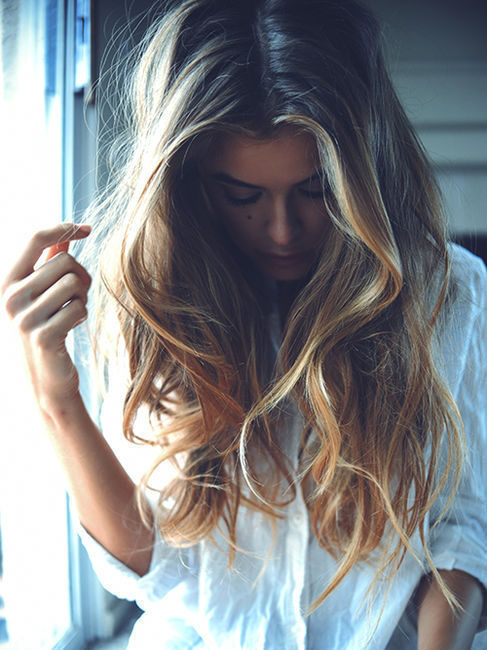 When you've snoozed the alarm for the fifth time and realize all you want to do is spend the least time getting ready and just rush out the door. But wait, there is an untamed mess on your head, that is in need of some special attention. That's why the experts at the outrageously comfortable mattress "Casper" have asked us to share some tips for combating – or embracing your messy morning hair.
Here are some easy tips on how to tame messy morning hair:
1) The first thing to do is avoid anything that is extracting moisture from your hair, that includes your pillowcase. Switch your cotton pillowcase for a satin one and sleep like a princess.
2) Its great to wash your hair at night because it saves you a lot of time in the morning but sleeping with wet hair can make your hair dry and frizzy. After shower, use a leave in treatment or oil and detangle with a wide comb. Now, if you want natural waves and volume, make a basic three strand braid.
3) Similarly, you can create multiple braids on your whole head and wake up with natural boho-ish hair. To define these curls, take a curling iron and curl your hair from ear down.
4) You can try some easy hairstyles which look like your spent a lot of time getting ready. A top knot bun or a messy side braid is the easiest of all. You can also create a pony tail, depending how high or low you want it to be. Then curl your pony tail and spritz some hair spray on a comb. Comb the front to hide any fly aways. This will create a very chic hairstyle.
5) Unlike most of us, who wake up like our hair has been dragged into the bushes, some people wake up with flat and greasy hair. Sleep in a high messy bun to add volume. In the morning, use a dry shampoo on the roots of your hair to avoid greasiness and oil without washing. Some dry shampoos are volumizing as well. We hope that these tips help your combat and embrace messy morning hair.
Good Luck!