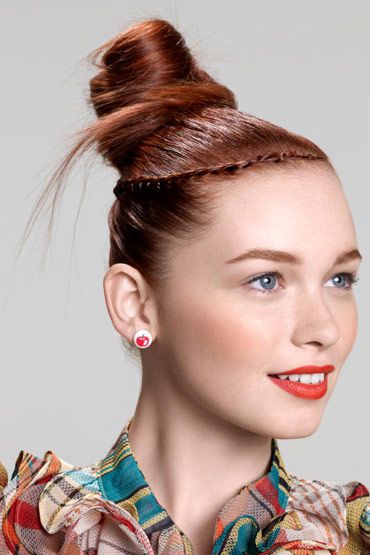 Updos are perfect holiday hair. It adds sophistication to formal and casual looks depending on how you add your personal style to it. It also works for most lengths and all textures of hair. A top knot bun can be made as a full updo or half hair up and half down.
How to Make a Top Knot Hair Bun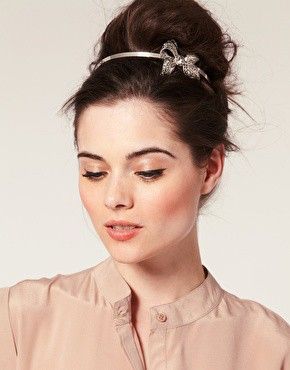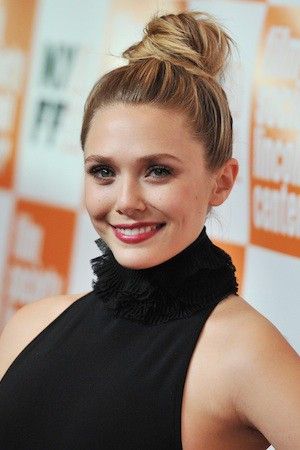 1 ) First, comb your hair and make sure its tangle free. Gather hair in a high ponytail and secure with an elastic. You can make the ponytail as high as you want your top knot to be.
2 ) Wrap your hair around the ponytail so that it covers it and creates a bun. If your hair is short or cut in layers then first twist the ponytail then circle it around the ponytail.
3 ) Secure the bun with bobby pins. Use enough bobby pins so that there aren't any loose pieces hanging. Spray with hairspray.
Now that you have made the basic top knot, you can add variations to it. To make it formal, spray with hairspray on your hair and comb to make it look smooth and polished. For a very girly and chic look, wear a headband or accessorize with pins. If you want to make it more casual, curl your hair that's hanging loose from the bun. Use a curling iron and spray with hairspray to finish the look.