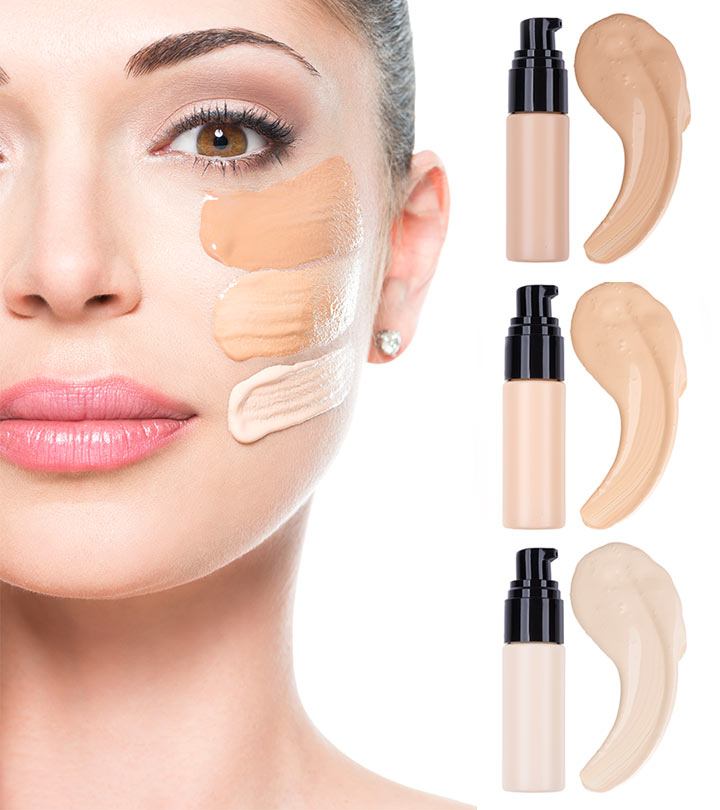 The key to perfect makeup is choosing the right foundation for your skin tone and type. Without the right base, nothing will look fresh and your whole makeup will be ruined no matter how much you blend or shade. Remember, always test before you buy. You can choose a foundation according to your skin type and tone.
Everyone has different skin tone and it can be grouped under these three :
Red toned: Fair skin with a pink tone
Orange toned: Combination of a yellow and red tone
Yellow toned: Pale skin without much yellow
Follow these simple steps before you buy foundation:
It is important to know your skin type before buying foundation. For oily skin, you don't want to buy a thick cake foundation. If you have oily skin, choose a matte foundation. Look out for words like "oil free", "oil control" and "mattifying" on the bottle. Moisturizing and hydrating foundations are suitable for dry skin. For combination skin, use an oil-free moisturizing foundation.
We often don't know our skin tone and end up buying foundation that's either too light or too dark. The color that you choose must blend with your skin, without making you look like you are wearing a mask.Notice if you have a cool or warm tone. People with cool skin tone have a pink undertone and those with warm skin tone have a yellow undertone. The easiest way to determine your skin tone is by looking at your veins. Observe your veins on your arms under the sun. Are they blue or green? If they are blue you have a cool tone and if they are green you have a warm tone.
When you go to a shop, pick out three shades of foundation that are close to your skin tone. They should look as much neutral as possible. Yellowish shades will give natural look to all skin tone. If you have very fair ivory skin choose a slightly pink shade because yellow or neutral shades will make you look pale. Apply just a little bit of foundation on your jawline and blend it well in the skin. Make sure there is plenty of light and your skin is clean without any makeup. The right shade will perfectly blend into your skin giving you are flawless complexion.
More for you
20 DIY Elegant Hairstyles For Any Occasion
How to Always Look Put Together and Have Great Hair, Skin, and Outfit
5 Tips To Make Your Eyes Look Bigger