Be it summer or winter, be it facial skin or lips; dead skin MUST be removed prior to applying any makeup (if you want flawless result). Dead skin on the facial skin, body and lips can make the layer of the skin dry and uneven, resulting in unsmooth application of any product applied over it. Not only is scrubbing necessary for women, but also for men. Clean, healthy and nourished skin is what everyone should focus and care about.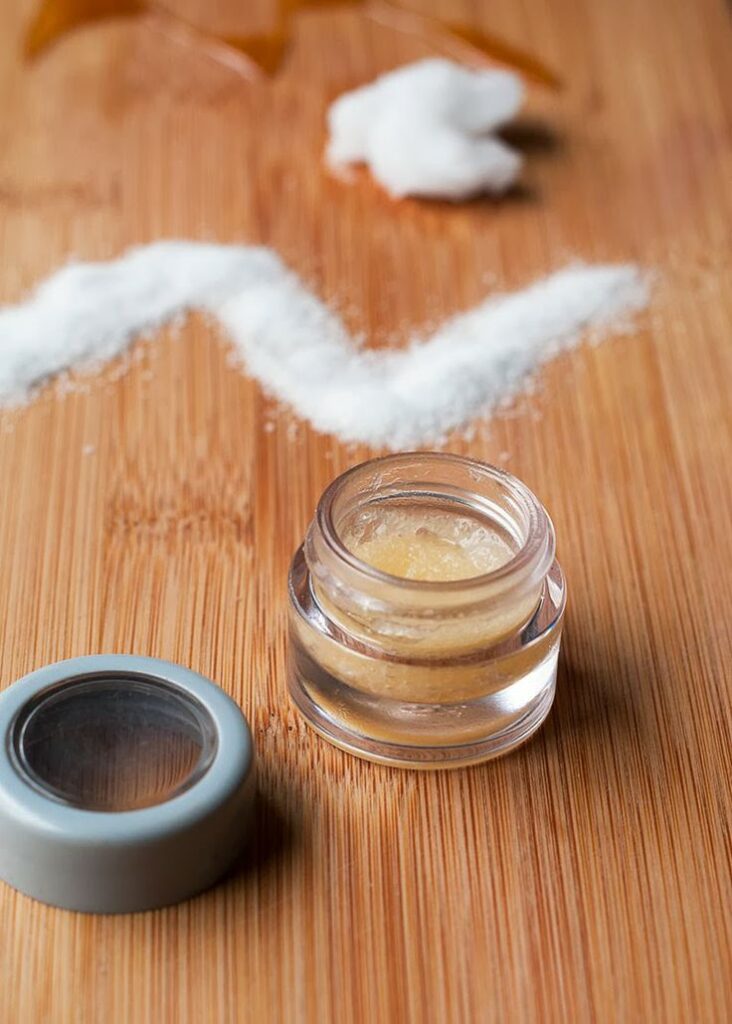 image via Pinterest
Here's how to make your own homemade lip scrub:
Things you need:
Castor Sugar or grounded normal sugar
Honey
Glycerin
How to make?
Castor sugar is fine and is of the right texture, not too chunky like normal sugar or too refined powder. You need something that is not harsh on your lips. For that, castor sugar is the best. If you don't find or have castor sugar at home, you can use normal sugar too. Put the normal sugar in the grinder and turn on the grinder for 2 seconds for the right texture of the scrub. In a bowl, mix your castor sugar with a few drops of glycerin and honey. Now it depends on the amount of scrub you are making. You don't need to make a lot and keep it. The maximum you need to make for yourself is 1 tbsp which will last you up to a month or two.
If you wish for some color and flavor, add in a drop of essence and food color of your choice.
Mix it all together and keep it in a clean sterilized container. If the weather is hot, keep in a cool place, do not refrigerate because it can make it hard to use.
How to use?
Dip your clean finger (ring finger preferably) and apply the scrub on the lips. Now, there are two ways of scrubbing your lips, either use your ring finger, because it has the least pressure and lips are very sensitive. If you rub the sugar too hard on it, it can chap the lips. Best is to use your ring finger and scrub VERY gently. The gentlest way to scrub your lips is to apply the product on the lips and rub the lips against each other; less pressure and it will scrub the dead skin which needs to be removed. After you scrub, apply a layer of Vaseline or lip balm. Do this twice a week, in winters maximum thrice a week.
Flaunt nourished smooth lips with an opaque lipstick coverage.
Good Luck!