Rosewater is known for its skin beauty properties. For centuries, it has been used as a skin toner. Rosewater is also used for eyes as it helps to soothe eyes. It has healing properties, making it ideal to use on all skin types.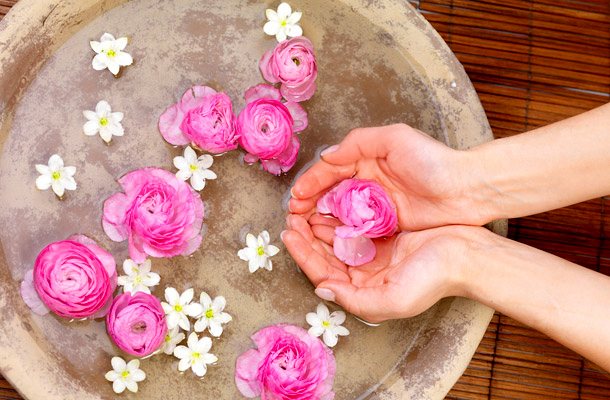 Beauty Benefits of Rosewater
It contains phenyl ethanol, an astringent which fights acne and reduce blemishes. Rosewater is a natural mild antiseptic recommended for skin irritation and. It helps to reduce inflamed skin by stimulating the circulation in tiny blood vessels beneath the skin.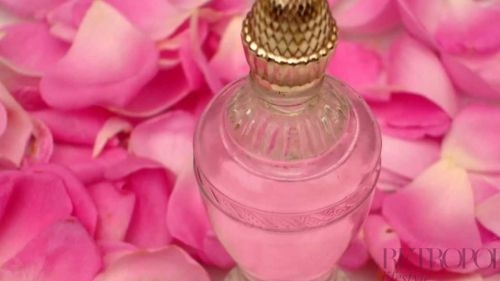 Rosewater also helps to maintain the pH of your skin. Using it regularly will improve the appearance of acne-prone, blemished and inflamed skin. Rosewater is also safe to use on skin conditions such as dermatitis and eczema. Due to its healing and soothing properties, rose water is used to soothe insect bites and sunburn. After a tiring day, simply spray rose water on your face for a cooling and relaxing feel on your skin.
Overall, rosewater is an excellent natural product safe for all skin types.
Beauty Benefits of Glycerin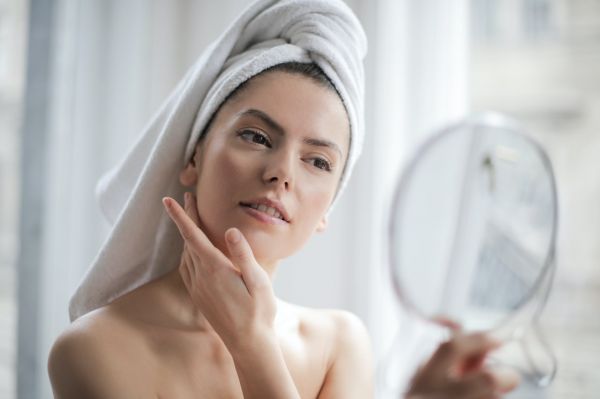 Glycerin is used in almost every other beauty/skin care products. It is a viscous and oil like liquid though it's not oily. It absorbs very well into the skin. The best thing about glycerin is that it moisturizes the skin without making it oily. Glycerin keeps your skin hydrated and moisturized by attracting moisture and water towards the skin.
Rosewater and Glycerin Toner
Rosewater and glycerin mixture is an excellent toner. It helps to balance and keep your skin well nourished. Use it after washing your face. The mixture is available anywhere at drugstores. You could also make your own rose water and glycerin mix at home. Keep it in a spray bottle and just spray it anytime during the day when your skin feels dry. It gives your skin a healthy glow and dewy look.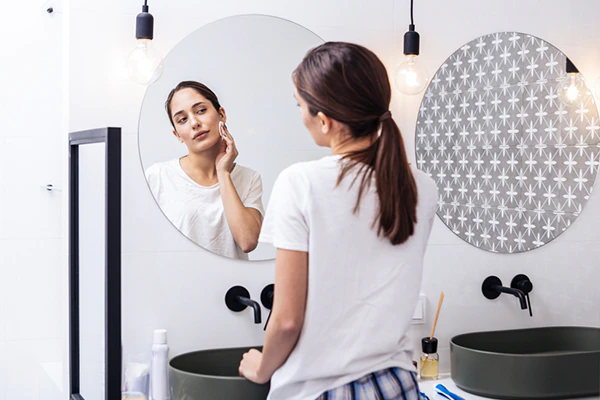 Individually glycerin and rose water are amazing for the skin. Rosewater and glycerin benefits for skin are many. With its moisturizing and hydrating properties, this mixture is also great for rejuvenating aging and wrinkles. You can make a mask for your skin by mixing sandalwood powder in rosewater and glycerin. Make a paste and apply on your face and neck. It helps to balance oily skin and reduce blemishes or scaring making your skin soft and glowing. Let it sit for a few minutes and rinse with warm water. Dry your skin and spray rosewater and glycerin toner.
To make your own rosewater and glycerin toner: simply, mix 1 1/2 cups of rose water and 1/4th cup of glycerin. Pour in a spray bottle. Shake well before use. As a precaution, spray on your wrist before using it on your face. If you get any kind of irritation, avoid using it.
More for you
How to Make Rose Water at Home
18 Habits for Glowing Healthy Skin
10 Beauty Hacks Every Girl Should Know