Vaseline, commonly known as petroleum jelly is a multipurpose cheap product. There are a zillion uses for it and half of its uses are beauty related. Here are some beauty tips using Vaseline.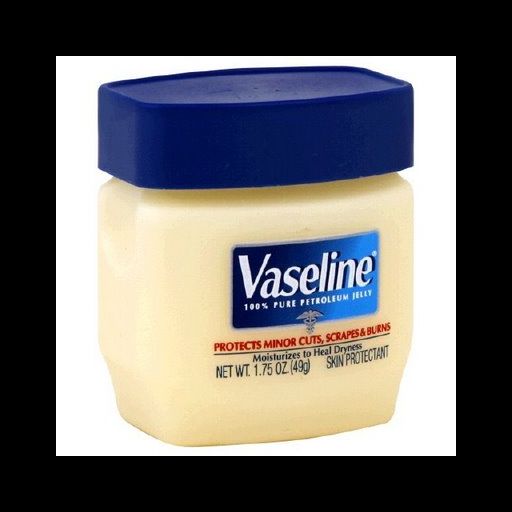 Make your eyelashes long and thick
Apply it to your eyelashes, it's known to make your lashes grow longer and thick
For softer feet, apply vaseline on your feet and cover with socks and wake up in the morning with soft feet.
Make your own cream blusher
Make a cream blusher by mixing your favorite lipstick with vaseline and apply it on your cheeks for a glow
Use Vaseline to make your nail cuticles soft.
Use Vaseline to tame eyebrows and bring it in a shape.
Put Vaseline on your chapped lips or use it as a lip gloss. Melt Vaseline in the microwave and add some peppermint essence to make your own flavored lip gloss.
Prevent lipstick from sticking on your teeth
Apply on teeth before applying lipstick to prevent any color from sticking on your teeth.
If you have dry elbows and knees, applying Vaseline daily can make them soft.
Use it to remove mascara, lipstick, eyeliners, and powder.
Protection against chemicals
Use it around the hairline to protect your skin against hair dyeing, perming and straightening chemicals.
Use it on hair ends to hide dry hair and split ends.
Apply it to your lips then scrub with a toothbrush.
Define eyelashes and make them look glossy and waterproof.
Use it to remove false eyelash glue from the lash line
Apply Vaseline all over your body, while your body is still damp after a bath. It will leave your body soft and smooth.
Make an easy scrub by mixing it with sea salt.
Apply Vaseline on your wrist before spraying perfume. It will make the fragrance last longer.
More for you
6 Weird Beauty Hacks That Actually Work
20 Nail Hacks Every Girl Must Know
Beauty Benefits of Honey for Skin
Top 5 Beauty Tools That Are All the Rage Right Now