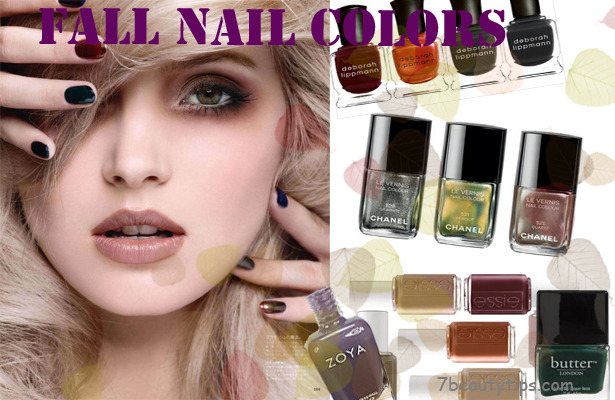 With leaves starting to change color, its time to get fall's essential nail polish colors and make a statement. This season's colors range from nudes, to metallics, dark colors to even glittery ones. Shattered or crackled nail polishes are also trending this fall.
Take a look at the top fall nail polish colors
Nudes (beige, tan, chocolate, matte)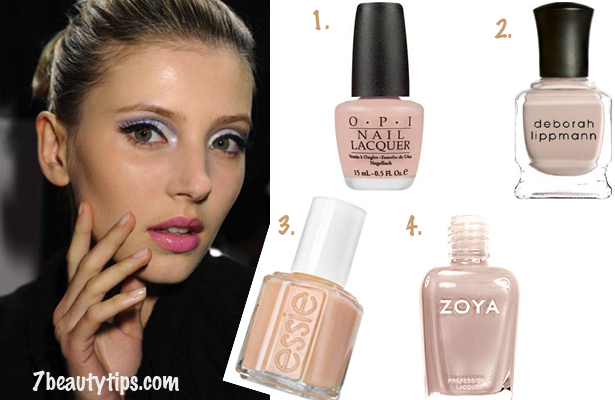 As seen in many fashion shows, nude nail polish is the season's must-have. They are classy and go very well with everything and everywhere.
Now, there are many shades of nudes available. Choose shades that blend with your skin tone. And since we're talking specifically about the fall season, matte or darker shades can work really well.
2. Deborah Lippmann Gel Lab Pro Nail Lacquer – Naked
3. essie Nail Polish – Sand Tropez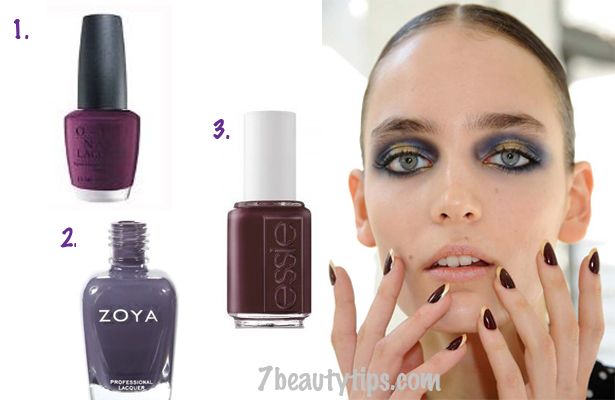 Colors are getting darker and bold this fall. For dramatics nails, go for deep royal shades. Maroon and dark seductive shades are the alternatives for black.
1. OPI – Lincoln Park After Dark
3. essie Nail Polish – Bold and Boulder
Green and nature-inspired colors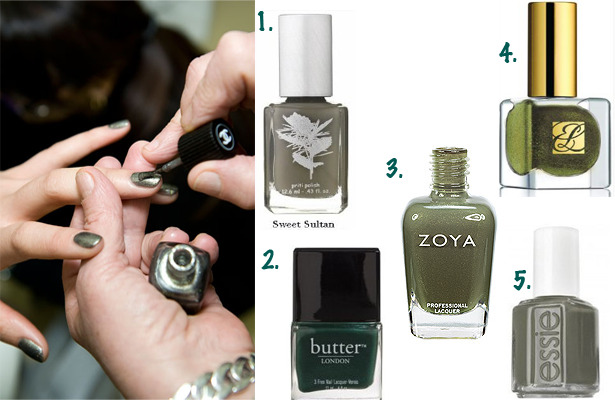 Green is another color that can go well with anything in your closet and works great in fall. The nail color doesn't necessarily have to match the outfit, it usually looks a lot prettier if you mix rather than match.
1. Priti NYC Polish – Sweet Sultan
2. Butter LONDON – Royal Emerald
4. No longer available
5. essie Nail Polish – Sew Psyched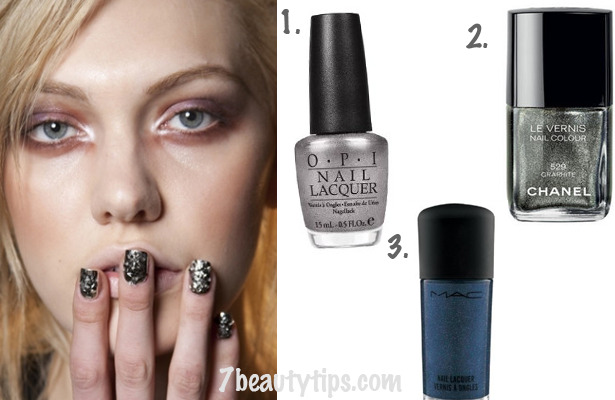 Finding fall colors dull and boring? Don't worry, sparkly and glittery nail polish is still in trend this fall. Metallic nail polishes are great to glam up any day outfit and perfect for going out. They add femininity without being too girly.
2. No longer available
3. No longer available
More for you
20 Nail Hacks Every Girl Must Know
How To Remove Gel Nail Polish At Home
Make Your Nails Grow Faster and Strong
DIY Beauty: Whiten Nails at Home