Whether you like classic hairstyles or the latest and trendiest hairstyles, a well balanced and simple hair care routine is important for great looking manly locks. Keep reading for important hair care tips ever man should know!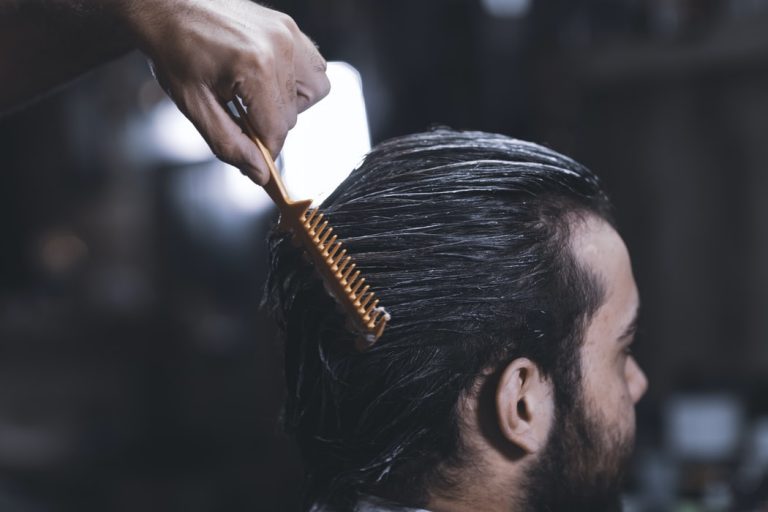 Hair is made up of protein and keratin with no blood supply or nervous system and has no reparative qualities. Hair is not alive, so it cannot be healthy. Therefore, in order to get healthy hair you should have a well maintained hair care regimen in order to preserve strength, elasticity, and shine.
Here are some hair care tips for men:
The first and the most important tips for hair care is to try to stay healthy. Hair health is often a reflection of the overall body health. Therefore:
– Eat a balanced diet.
– Live stress free.
– Get plenty of sleep.
– Drink plenty of water.
– Exercise regularly.
– Do not rub your hair with towel.
– Shake out the excess water and stroke your hair in the direction it grows.
– If you still want to use blower then use thermal styling spray or detangler to coat the hair in order to protect it from damage.
– Avoid hot water on your hair, as hot water strips too much of the essential oil from the hair and scalp and leads to dryness.
– In order to get healthy hair avoid chemical treatment such as perming, straightening, and repeatedly coloring.
– Use herbal hair care products in order to save your hair from chemicals.
– Don't use a brush on wet hair.
– Brush with natural bristles.
– Select wide toothed comb, especially if you have curly hair.
– Avoid using hair iron and dryers.
Avoid Tight Hats and Stay Trimmed
– Avoid tight hats and pony tail.
– Hair trimming is very important for preventing split ends like condition. Even if you're growing your hair out, make sure to get it trimmed about every six weeks.
– Low moisture and protein in the hair can cause frizz. To minimize this problem, use a good moisturizing conditioner.
– Massage your scalp gently using natural hair before using shampoo.
– Avoid circular pattern on long hair.
– Use the tips of the fingertips in a "spider doing push-ups" fashion. This is an often skipped part of everyone's hair care routine. It helps the scalp release natural oils from one's sebaceous or oil producing glands.
Blog post by Hair Care Tips
More for you
DIY Nourishing Treatments For Hair Growth
8 Hair Care Mistakes that Are Ruining Your Hair
15 Best Drugstore Sulfate-free Shampoos for Your Hair