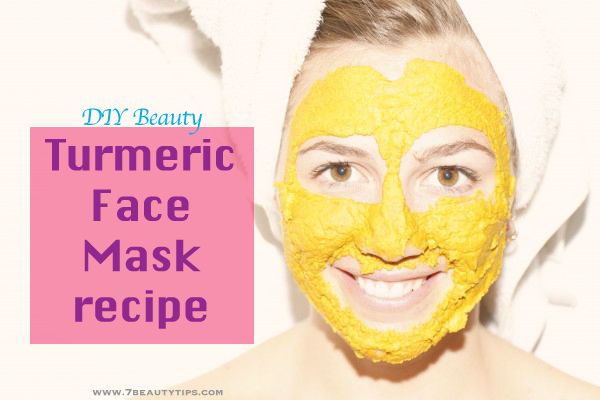 Turmeric has long been known in Indian Ayurvedic and Chinese medicine. It is not just used as a spice but it's also applied on the skin. Turmeric has anti-oxidant and anti-inflammatory properties. It works amazing for acne, eczema, rosacea and helps soften wrinkles and fine lines. In this turmeric face mask recipe, milk/yogurt is used which has lactic acid. It is an alpha hydroxy acid which helps gently exfoliate the skin.
Here's how to make turmeric face mask:
1 teaspoon turmeric
1 teaspoon honey
1 teaspoon milk or yogurt
Mix everything in a small bowl. Make sure that the consistency isn't too runny or too thick. It should be a smooth paste in a creamy consistency. When you apply it on your face, it should not be dripping. Turmeric can stain your clothes so be careful, try not to drop it on your clothes.
Wash your face and dry it. Apply this mask evenly on your face. Let the mask sit for about 20 minutes. The mask should be dry before you rinse it off. Rinse using warm tap water. If you notice that the turmeric has slightly stained your face yellow, wash your face with a gentle cleanser. This will help fade away the yellow stain. With most natural homemade masks, results can take some time to show. Use this turmeric mask twice a week to help achieve better skin.
Good Luck!
More for you
10 Beauty Hacks Every Girl Should Know
6 Weird Beauty Hacks That Actually Work
Drugstore Acne Products That Actually Work
Reduce Pimple and Acne Redness Using Aspirin