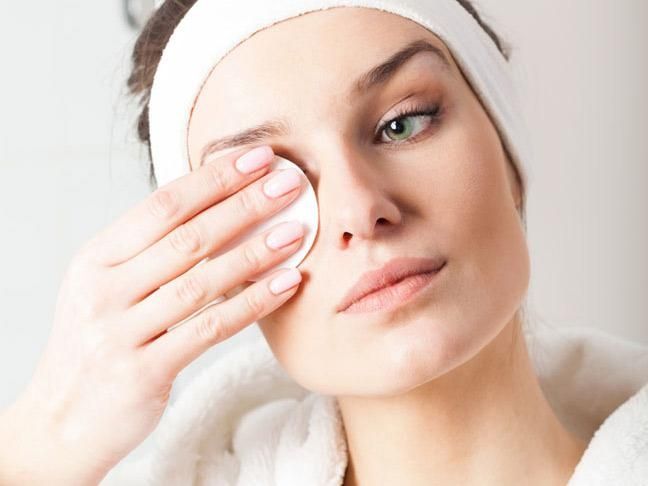 The best thing about having oily skin is that you won't be getting premature wrinkles, but controlling the oil and shine is definitely a problem. We all want our skin to be glowing, but we don't want to look too shiny. In the summertime, when the temperature is rising, the increasing humidity triggers our oil glands to produce more and more oil. The only thing most of us believe is that a powder will keep oil away but caking on powder isn't very attractive.
Here are some easy tips on how to keep your skin oil free all day without going crazy with powder:
The first thing is to follow a good skin care routine
A good skin care routine for oily skin must include a mild cleanser, an alcohol-free toner, and an oil-free moisturizer. Exfoliation should be done twice a week not every day. The reason a mild cleanser is recommended for oily skin is that it will gently cleanse your pores without drying them out. If your pores get over dry then they will produce more oil to compensate the loss.
There are many oil controlling creams available which help to keep skin oil free all day.
Use a primer before applying makeup
A primer will help the foundation stay on for longer.
Carry blotting sheets in your purse
This is the easiest way to soak up the excess oil during the day. Simply pat the blotting paper on the oily areas of your face. Never rub the blotting paper on your skin.
Milk of magnesia is amazing to keep your skin oil free for longer. It is beneficial for short-term use, so save it for special days or occasions.
What are your tips and tricks to keep your skin oil free all day? Let us know in the comments below!
More for you
How to Get Ready in the Morning Fast, Time Saving Tips & Hacks
6 Weird Beauty Hacks That Actually Work
12 Best Beauty Hacks That No One Told You About
10 Korean Beauty Secrets Every Woman Needs to Know