Did you know you can make your own BB cream? If you don't know about this awesome product, here is a post we did earlier. I didn't know that you can make your own BB cream until I saw a method on Pinterest. It's so simple and easy, anyone can make it with a few products. The best things about making your own BB cream is that you combine products that work well for you so it turns into a one product solution for your face. The only downside of store-bought BB creams is that it's available in limited shades so this isn't an option for people with dark skin tones. If you can't find BB cream that matches your skin tone then you can easily make your own with your foundation.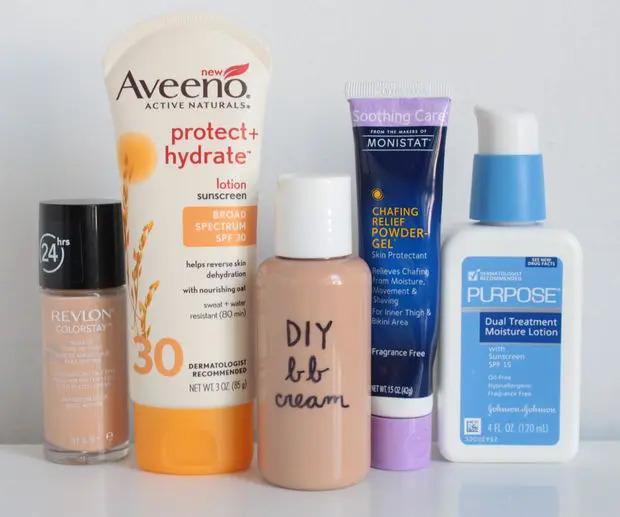 To make your own BB Cream you'll need:
sunscreen (non-greasy) (1/6th part)
a good moisturizer (1/3)
liquid foundation (1/3)
a clean and dry container/bottle for storage
Optional:
primer (1/6)
mineral sunscreen
cream highlighter
Add all the products in your container and stir with a teaspoon or with the back of a brush. Mix it well until it all comes together to a creamy consistency. Also, you can adjust the ingredients depending if it's too runny or too thick. There you have your own homemade BB cream. You can wear it just like your moisturizer or as a base for your make up.
Good Luck!
Have you ever tried making your own BB cream? Let us know in the comments.
More for you
10 Beauty Hacks Every Girl Should Know
6 Weird Beauty Hacks That Actually Work
12 Best Beauty Hacks That No One Told You About