Morning makeup routines should be kept minimal. Without using much color and products, a light and glowing face will make you look awake. In the morning, whether you're going to school, work or just running errands you don't want to look too dull and sleepless with those dark circles.
Here is a basic quick morning makeup routine with some affordable product picks: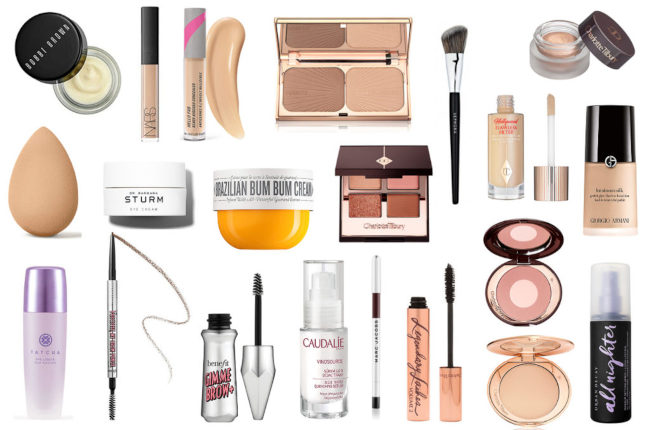 It's best to use a tinted moisturizer or BB cream. A tinted moisturizer is nourishing and gives you a sheer coverage. It provides a natural glow without looking too heavy for the daytime. if you're someone who doesn't like to wear foundation every day or has no time for it, tinted moisturizer is made for you. You don't need a brush, sponge or any tool to apply it. Simply apply it like your moisturizer with your fingers. Lightly blend it in a circular motion.
Some affordable tinted moisturizer picks are:
Cover up those bags. Dot some concealer on blemishes, and under eye area. Start in the inner corner of your eye and lightly pat it with your ring finger. Don't rub it or it will wipe away. Covering up dark circles with concealer will instantly make your face appear healthy and fresh.
If you have oily skin, use a mattifying powder to keep your skin oil free for longer.
For your eyes, powder eyeshadow requires blending so skip that and go for cream eyeshadows or jumbo eye pencils/crayons are in hype. On the eyelids, swipe the pencil or cream eyeshadow with your ring finger. Generously apply a few coats of your favorite mascara. Don't forget your bottom lashes they need love too. Tightline with a black or kohl pencil if you like to add a bit of depth to your eyes.
For your cheeks and lips, a single product is good to go. A cream blusher or something like lip and cheek stain will stay all day without rubbing off. Simply apply with your fingers.
Here is your finished morning makeup routine. This is just a simple guide for you. More or less everyone's routine and products are different. So just go for whatever you're comfortable in.
Note: When using makeup with your hands don't dip your finger in the products as bacteria is more likely to grow. Take out some product on the back of your hand or dip a q-tip in the products and apply on the back of your hand before working with your fingers.
What are your tips for a quick morning makeup routine?
More for you
How to Get Ready in the Morning Fast, Time Saving Tips & Hacks
10 Beauty Hacks Every Girl Should Know
6 Weird Beauty Hacks That Actually Work
12 Best Beauty Hacks That No One Told You About